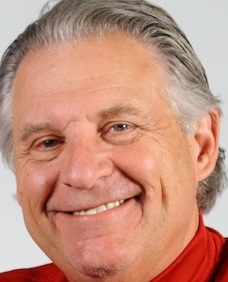 We often rely on the expertise and support of a group of individuals who lend their time, skills, and knowledge to our organization. In particular PCF Scholars, leaders within their own fields, share their intellect, and provide leadership on several of our initiatives.
We enthusiastically welcome Dr. Richard T. Cole to our roster of Scholars!
Michigan State University professor Richard T. Cole, Ph. D. brings experience that draws upon nearly 40 years in public policy, health care and university administration, advertising, public relations, teaching and research. He recently completed a five-year term as chairperson of the MSU Department of Advertising and Public Relations. In that role he developed an affiliation and funding agreement designating the "Children's Central" unit of the department as the official research and outreach affiliate of Michigan Children's Trust Fund the state's official child-abuse prevention agency.
In the 1970's, Cole co-founded Michigan's first public policy-based public relations firm, Publicom Inc. He has served in several public sector and non-profit roles including Director of Legislation and School Law, Michigan Department of Education, Majority Executive Secretary of the Michigan State Senate, Press Secretary and Chief-of-Staff to Michigan Governor James J. Blanchard and President of the Michigan Education Trust. Cole also spent 14 years as a corporate officer, Senior Vice President and chief branding officer of Blue Cross and Blue Shield of Michigan, and later as Executive Vice President/Chief Administrative Officer of the nine-hospital Detroit Medical Center.
Cole's academic interests include a national study on writing-readiness in association with the Public Relations Society of America, published research on a variety of aspects of child maltreatment prevention, recent book chapters on integrated marketing strategy, and three books involving various aspects of the use of social media for business.
In 2009, Cole was named to the Knowledge-to-Action Task Force of the Center for Disease Control and Prevention.
For more information on our Fellows and Scholars, please visit: https://primacivitas.org/About-Us/Fellows-Scholars