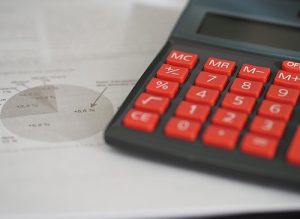 Prima Civitas offers a full range of services to assist with budget, financial and legal issues in both the public and private sectors. From grant reporting assistance to financial restructuring to turnaround and crisis recovery, we can help develop resilient communities and effective organizations. As an impartial, independent and expert resource, we provide innovative solutions to challenging economic situations. Some examples are below. For more information, contact Jim Smiertka at jim.smiertka@primacivitas.org.
Kent County Dispatch Authority
Prima Civitas facilitated a study examining the operations and potential consolidation of two dispatch centers within the county and presented a plan, which was accepted by Kent County Dispatch Authority.
Flint Municipal Code
Prima Civitas was asked by the City of Flint to revise the city's business license and criminal ordinances to conserve city resources and be more business friendly. The streamlined licensing process will save the city substantial administrative costs and provides businesses with easier-to-understand standards and requirements.
I-69 International Trade Corridor
A recently completed tax increment financing plan for the construction of a water pipeline to serve new multi modal businesses in Perry Township was facilitated and guided by Prima Civitas. Prima Civitas also facilitated the creation of the first ever local development finance authority for Next Michigan Development Corporations in Michigan.
Mott Children's Health Center Strategic Planning
Prima Civitas is currently engaged in strategic planning for the Board and staff of the Mott Children's Health Center in Flint, Michigan.
Lansing Board of Water and Light
During 2015, Prima Civitas assisted the Lansing Board ofWater and Light on three separate projects related to analyses of the utility's legal service requirements and certain administrative processes under the Lansing City Charter.