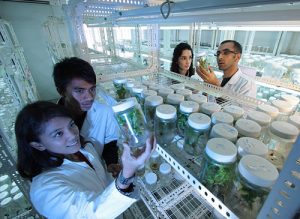 Our Talent services build internship programs, connect employers to specialized talent, and attract young, smart and global talent to Michigan. Contact Mary ZumBrunnen at mary.zumbrunnen@primacivitas.org.
In-House Legal Counsel Needs Assessment:
Evaluating In-House Legal Counsel Needs and Processes
When companies or governmental units grow in size or complexity, rather than send all of their legal work to outside law firms, they often consider bringing their own lawyers on staff to handle some or all legal issues and represent the organization's legal interests. Prima Civitas is experienced in evaluating the need, processes and cost-effectiveness of in-house legal counsel, as well as the need for and expenditure on outside legal firms. Contact Jim Smiertka for information at jim.smiertka@primacivitas.org.
Trailing Partners Services:
Finding Opportunities that Fit Your Job Candidate's Spouse or Partner
As higher education institutions and other organizations compete for high-level talent from around the globe, a barrier they often face is identifying opportunitiesfor the candidate's partner. As a statewide organization, Prima Civitas is positioned to assist those organizations by focusing on finding a good fit for that secondary candidate, the significant other. We offer technical assistance, job search strategies, and make direct connections with hiring organizations. We also develop cultural adaptation plans, as needed. For information, please contact Mary ZumBrunnen at mary.zumbrunnen@primacivitas.org.
Attracting Talent to Downtown:
Jackson Anchor Initiative
The Jackson Anchor Initiative worked with Prima Civitas to develop a pilot for placing 45 experiential work-education cooperative learning agreements within the Jackson area as a business development and downtown revitalization strategy. In partnership with businesses, area housing facilities and local educational entities, Prima Civitas' objective was to address the culture of "brain drain" and bring new millennial talent to the Jackson area. For information, please contact Mary ZumBrunnen at mary.zumbrunnen@primacivitas.org.
Gathering, Analyzing and Implementing Stakeholder Feedback:
Leveraging Opportunities in the Agricultural Talent Pipeline
The Michigan Department of Agriculture and Rural Development has engaged Prima Civitas to identify barriers within the agricultural talent pipeline for small and mid-sized farms; develop a marketing strategy; and create a comprehensive toolkit for employers, educational entities and talent. The project will involve gathering stakeholder feedback from farmers, business, talent, government and education, and engaging populations historically underexposed to agribusiness. For information, please contact Mary ZumBrunnen at mary.zumbrunnen@primacivitas.org.
Job Creation through Food Hubs:
Saginaw County Food Access
Prima Civitas is working with SVRC Industries, Inc, to conduct two feasibility studies gauging the economic benefits of Downtown Saginaw Farm Market relocation and expansions, as well as food hub creation to spur local aggregation and distribution. Downtown Saginaw Farm Market relocation and food hub development will directly result in employment creation and is an innovative business solution addressing community health, employment creation, agribusiness profitability and food security. See more detail under Regional Development. Contact Mary ZumBrunnen at mary.zumbrunnen@primacivitas.org.
Michigan Agricultural Talent Pipeline Development:
MDARD Strategic Growth Initiative
With MDARD Strategic Growth Initiative funding, Prima Civitas has developed the "Michigan Agricultural Talent Pipeline Research and Development" project, which aims to attract more talent to small- and mid- sized farms. The project involves assessing challenges, opportunities and barriers, including cultural perspectives and wage and career path stereotypes. A plan will be developed to address talent pipeline challenges through marketing, an employer toolkit, experiential education, and other resources. For information, please contact Mary ZumBrunnen at mary.zumbrunnen@primacivitas.org.
Helping Employers Develop Effective Internship Programs:
Michigan Internship Initiative
Internships are a cost-effective recruiting tool that an assist with creating a talent pipeline. According to the National Association of Colleges and Employers, employers surveyed in 2014 reported that 51.2% of internships converted to full-time employment opportunities. Would you like to develop or expand your organization's internship program? Our free Employer Internship Toolkit is available to download. We also offer an extensive list of links to Employer Internship Resources. For more information, please contact Mary ZumBrunnen at mary.zumbrunnen@primacivitas.org.
Supporting Community Colleges in Global Talent Initiatives:
Gateway Michigan
Prima Civitas partnered with the Michigan Community College Association (MCCA) in 2013 to create the Center for Global Initiatives, now called Gateway Michigan. The initiative supports the state's 28 community colleges as they begin or expand their global initiatives. They range from on-campus activities that support international students, to vocational training programs for global projects, both on- and off-campus. Prima Civitas will continue to connect interested community colleges with projects that come about, using Gateway Michigan as a mechanism to gather interested parties and to match the global demand for education and training. For information contact Arnold.Weinfeld@primacivitas.org.
Introducing Students to STEM Career Possibilities:
Bioiesel Fuel Scale-Up Project:
We partnered with the MSU Bioeconomy Institute to enable high school students to experience a hands-on "green" chemical process within the classroom and through the production process. Read a detailed article under Innovation & Emerging Markets. For more information, contact Arnold.Weinfeld@primacivitas.org.